Video Clips

Abigail the Motorboat!

Clip 5 Clip 4 Clip 3 Clip 2 Clip 1

In 2013, Max and I attended a number of Nationals Games. At one game we arrived early enough to see batting practice, and Max got one of the balls hit out of the park.

In November 2013, I took the family up to Ann Arbor for a football game. It was rather unpleasant weather - freezing rain, hail, cold - but we were well prepared, and saw Michigan win a shootout with Indiana.

Cancun 2013

Bethany Beach 2013

Disney World 2012

Bethany 2012

We went to Sears for some family photos. This, despite the Sears logo across it, is the best.

The Wernicks Visit!

St Thomas 2011

Adam and Melissa's Bnei Mitzvah

Bethany 2011

Pirate Adventure

Winter/Spring 2011

Israel 2010

Simchat Bat

Thanksgiving 2010

Halloween 2010

Abigail Gets a Bath

Max Learns Karate, and we visit Cox Farms

Abigail Sarah Epstein!

Pirate Adventure

Spring/Summer 2010 Photos

The Blizzards of 2009-2010

St. Thomas 2009

Cox Farms

Halloween 2009

Soccer

School Trip

Misc Fall 2009 Photos

Max's Third Birthday

Bethany 2009

Max finishes his first year of school

We Visit Sesame Place

Passover 2009

Cherry Blossoms

Purim 2009

Snowday March 2009

St. Thomas 2008

Halloween 2008

Max and Daddy at a Preschool party

Max Turns 2!

Max Starts School!

Photos of Max at 2 Years Old!

Max wins the Heisman!

Bethany 2008

Grandpa and Grandma Visit

Miscellaneous summer 2008 photos

Max Meets the Cookie Monster

Max and Daddy go swimming!

Max with Bubbe and Pop Pop

Max rides his Lightning McQueen car

Max and Grandpa Michael

Max and Grandma Rhoda

Ellen's 40th birthday party

Ellen took Max to see the Cherry Blossoms here in Maryland

We took Max to our synagogue for Purim

Luckily, he still fit into his Halloween costume

Max is now 18 months, and we had
some portraits taken

St. Thomas 2007

Check out photos from Halloween here.


Rosh Hashana 2007 photos


Click Here for photos of Max's 1st Birthday party!

Bethany 2007


Misc Summer 2007 Photos


For Ellen's birthday in April '07, Max and I arranged a little surprise!


In April 2007 we spent a few days up in NYC for passover


Max enjoyed his first snow day!


Max loves sitting in his Bumbo seat.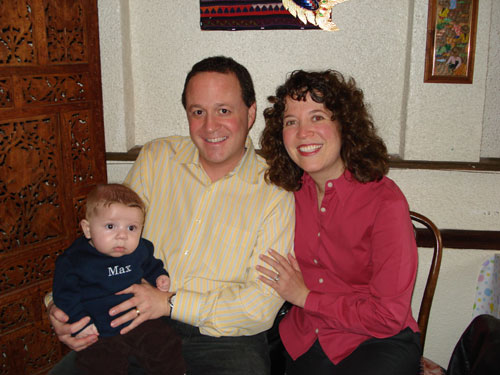 One of our first family pictures, taken in early January 2007
Ellen's parents came down often in January and February to visit.
Late December 2006 and Early January 2007 saw us do lots of fun things with Max.
In early November, we traveled up to Boston for the wedding of Ellen's sister Marlene
As October begins, Max is starting to become more aware of his surroundings.
Max has begun getting bathed on a regular basis. Click here to see the joyous photos.
Click here to see photos from Max's bris
Max Charles Epstein has entered our lives. Click here to see the first days of Max's life!
* * * * * * *
In early August, my coworkers at ARVO threw us a baby shower.
Also in late July and early August we had a couple of BBQs at our house.
* * * * * * *
The Summer of 2006 was spent preparing for our first child. We took two trips. Click here for the photos.
* * * * * * *
Despite my attempts to avoid it, I turned 40 in March '06, and to mark the event my family threw a party.
* * * * * * *
February 2006 saw our first real snowstorm - about 10 inches fell. We took some photos.
* * * * * * *
In December 2005 we were in St Thomas as part of the regular Epstein family trip. Here are the photos.
* * * * * * *
We decided to celebrate Halloween 2005 with some costumes. Click on the small images to see a full size photo



* * * * * * *
We hosted a break fast in 2005, and were very happy that many of our friends, as well as Ellen's parents, were able to join us for our first post-wedding gathering at our house. We have a few photos.
* * * * * * *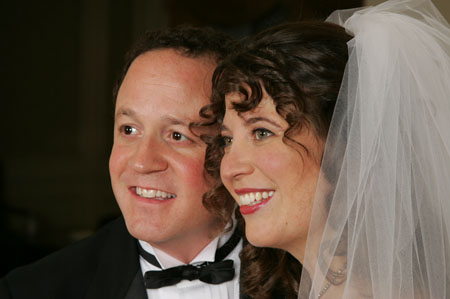 Well, we were married on September 10th, 2005. The entire weekend was wonderful. It started with a
rehearsal dinner
on Friday evening, followed by the
wedding Saturday evening
(this is the official photographers website), and then a
brunch Sunday morning
. Photos are available for all.
After our wedding weekend, we departed for our 2 week honeymoon in Italy. We visited
Venice
,
Florence
and
Rome
.
On July 24th 2005, Ellen and I hosted a mezuzah hanging/housewarming party at our house. Here are photos of the event.
July 2005 was a busy month for us. We took a mini vacation in Atlantic City, we decided that to be real Bethesda residents we had to own a Volvo, and we chose our wedding meal. Click here for the photos.
In May 2005 Ellen's parents threw a couples shower for us. Here are the photos.
In April 2005 Ellen and I traveled with her parents and sister Marlene to Israel for a vacation. Click here to see all the photos.
* * * * * * *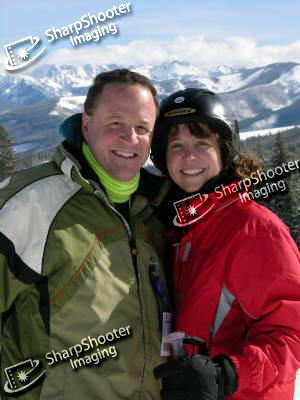 In February 2005 we went skiing in Colorado with my sister Karen and her family. Click here for more photos.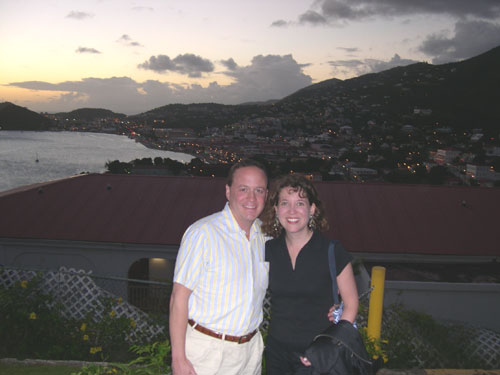 In December 2004 we went to St. Thomas, USVI, with my family. Here we are, at the Banana Tree Grill, overlooking Charlotte Amalie. Click here for more photos from our trip.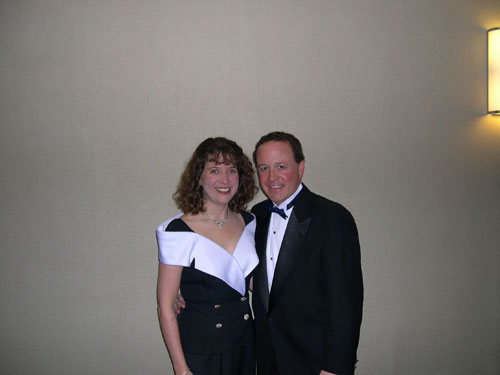 In November 2004 we attended a formal charity event at the Russian Embassy..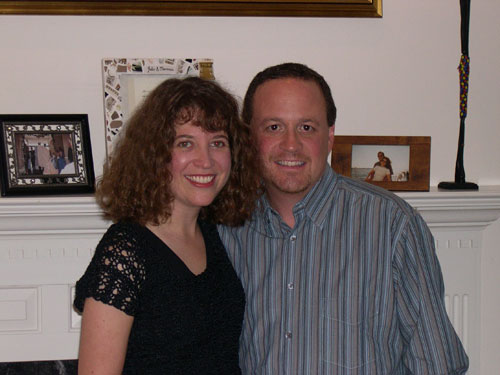 In September 2004 we visited Ellen's friends Julie and Terry in Cape Cod. Click here for more photos from our trip.